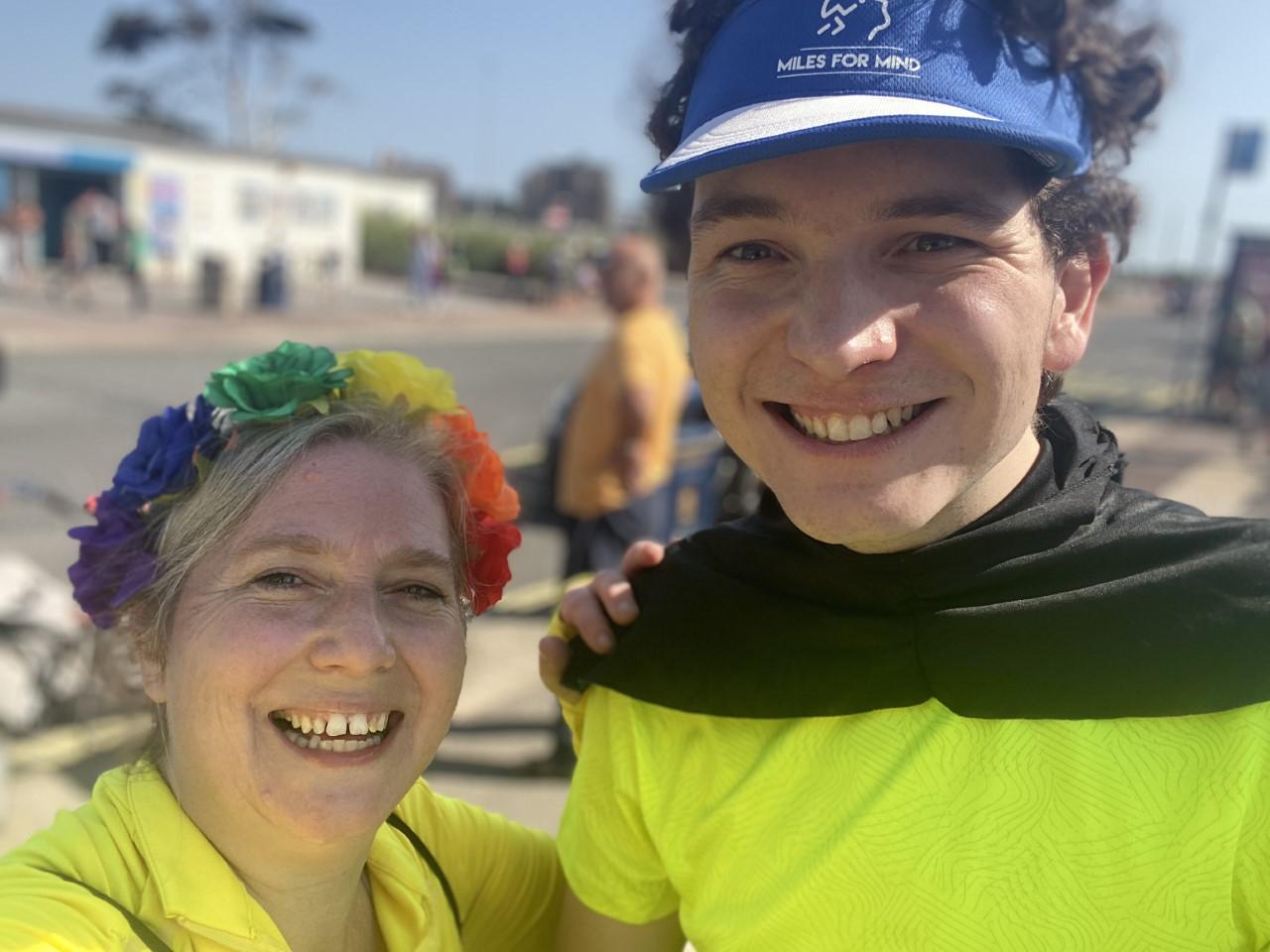 Harley and his Mum
Amputee Harley overcomes challenges with dedication and determination to undertake the virtual 2020 London Marathon for Rowans Hospice Charity
When the 2020 Virgin London Marathon was first postponed, then cancelled altogether in favour of a virtual event, the Rowans Hospice Charity was concerned no one would apply for their Bond place to run for them. Enter Harley.
With dedication and sheer determination in spadefuls, Harley would ordinarily be unable to run in the London Marathon due his disabilities, but because the event has changed to a virtual version, for this year only, he is eligible.
Vanessa Salter, Harley's mum explained "Harley has multiple disabilities including autism, Tourette Syndrome, OCD and anxiety. Additionally, he had his right foot amputated in July 2018 due to a congenital birth defect and has hypermobility. He wears a standard prosthesis which gets heavy and uncomfortable during sustained physical activity. He is a Syme's amputee, so at this point in time, sadly a specialist sports prosthesis is not available for his type of amputation.
Harley has raised over £10,000 for charities in the last two years through various physical challenges including abseiling, zip lining and obstacle courses.
Despite being an amputee, he has found his niche through participating in distance walking and running thanks to his pedal free, non-motorised Alinker walking bike. For Harley, this has made the impossible possible. He has a global following on his social media, @harleysalter on Instagram and is inspiring people across the globe.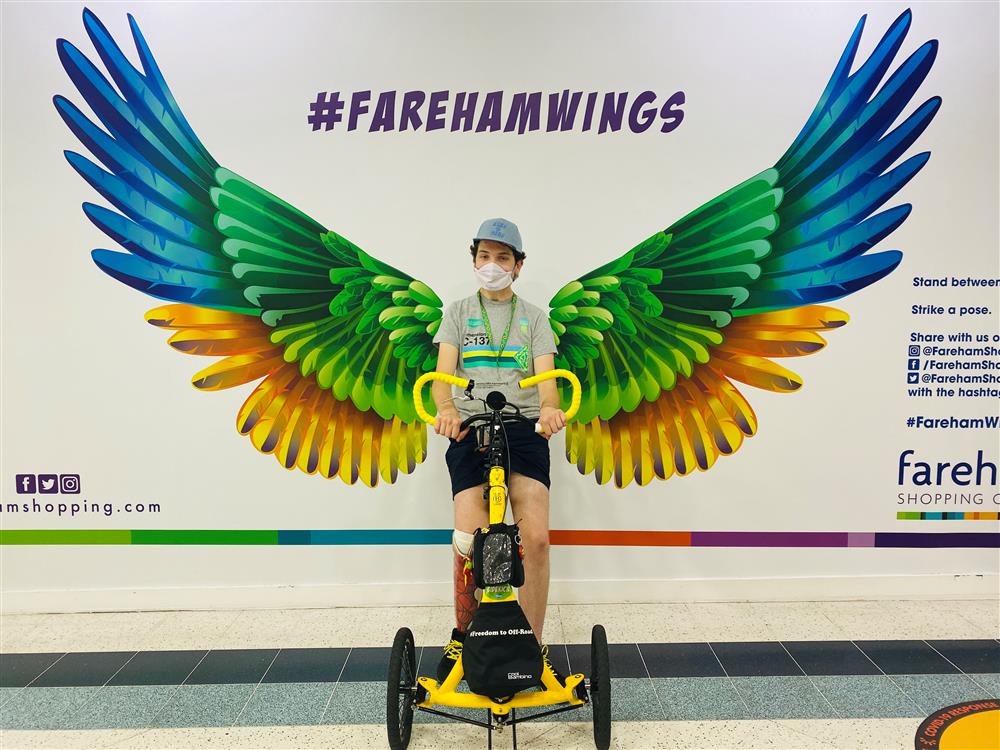 His first major participation in a public race event was the 30th Great South Run in 2019. He ran the 10 miles on his Alinker in an astonishing 1:54:26hrs going on to become one of the Great Run's most inspirational runners of the 2019 season. Furthermore, he was recently awarded an official Guinness World Record for the fastest 10K on a seated tri-wheeled walking bike, which he achieved during the Great South Run.
Vanessa went on to say, "Since the Great South Run last year, Harley has just gone from strength to strength and has participated in many running and walking challenges. When he undertakes the virtual London Marathon for Rowans Hospice this Sunday, he is and will likely be the only person ever to participate in the official London Marathon on an Alinker, as in its conventional race format his participation could not be accommodated."
When asked why Harley chose to fundraise for Rowans Hospice, he said, "I am taking part in memory of one of my former support workers who was cared for by Rowans. Also, I'm doing it in tribute to my late aunt who died a few weeks ago. She was very special to me and my family and we all miss her very much. While she never got to benefit from the end of life care at Rowans Hospice, she was always keen to support all my fundraising activities. I think she would be so happy to know I'm doing this as a tribute to her."
Harley overcomes challenges every day because of his disabilities but he is a testament that disabilities do not have to be disabling. He is powering through his challenges with sheer determination, resilience and stamina. None of what he does is easy. Harley's Alinker requires full physical effort just as if he was walking or running without a mobility aid, so it doesn't make anything he pursues easier. It simply makes it possible. It has no pedals, no battery power, and no motor. It enables Harley to walk or run while taking the weight off his amputated limb. He is actively using it but it allows him to go for longer and faster.
Concluding, Craig Willcock, Fundraising and Events Manager said, "Here at the Charity, we are wishing Harley the very best of luck for his run this Sunday 4 October. Go smash it Harley! We are with you every step of the way!"
If you have been inspired by Harley's story, and would like to support him in his Virtual London Marathon Challenge for Rowans Hospice, you can donate to his Just Giving page here.