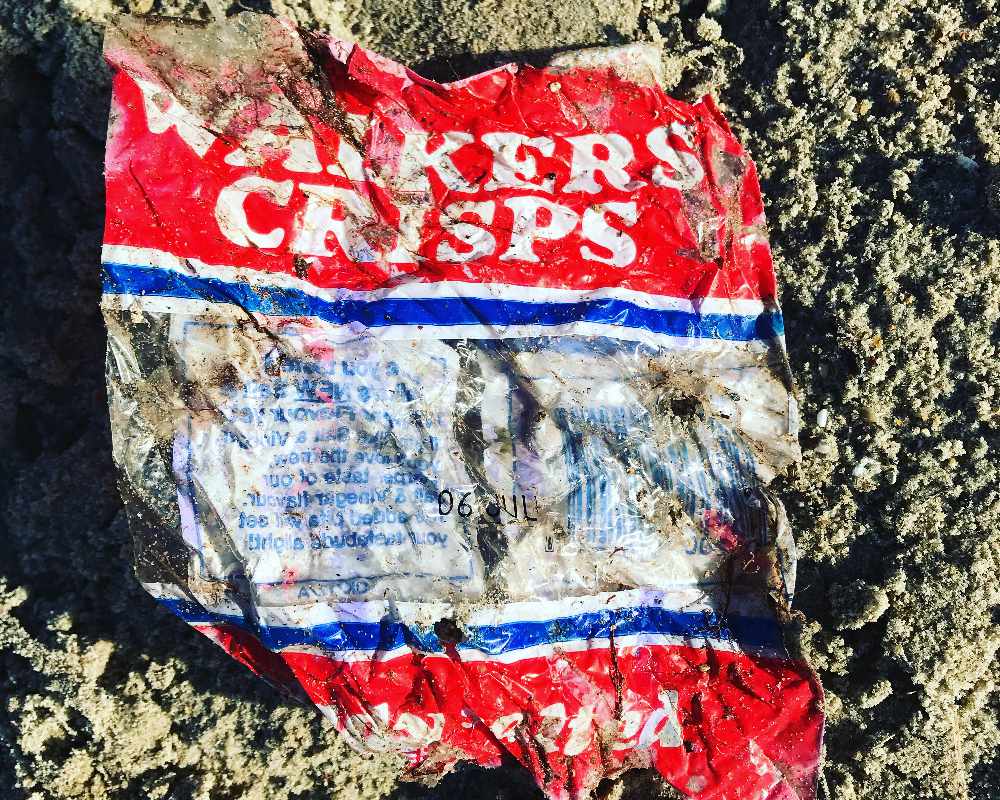 A crisp packet dating from 1985 and a poppadum packet from 1989 were among the items collected by volunteers on Hayling Island, Hampshire, over the weekend, at a beach clean organised by environmental group the Final Straw Solent.
Bianca Carr from the Final Straw Solent was shocked when a volunteer handed the old crisp packet to her. 'It goes to show that plastic packaging like this, designed to be used once and the crisps inside no doubt eaten in minutes, really lasts for years in the environment.'
A huge amount of plastic waste and rubbish were deposited all along the shores of the South Coast over the last few days due to rough seas from Storm Brendan and exceptionally high tides. Litter that may have been floating around in the sea or stuck in mud was unceremoniously dumped back on beaches by Mother Nature, from metal dustbins to tiny fragments of microplastic from items that have been broken up into pieces.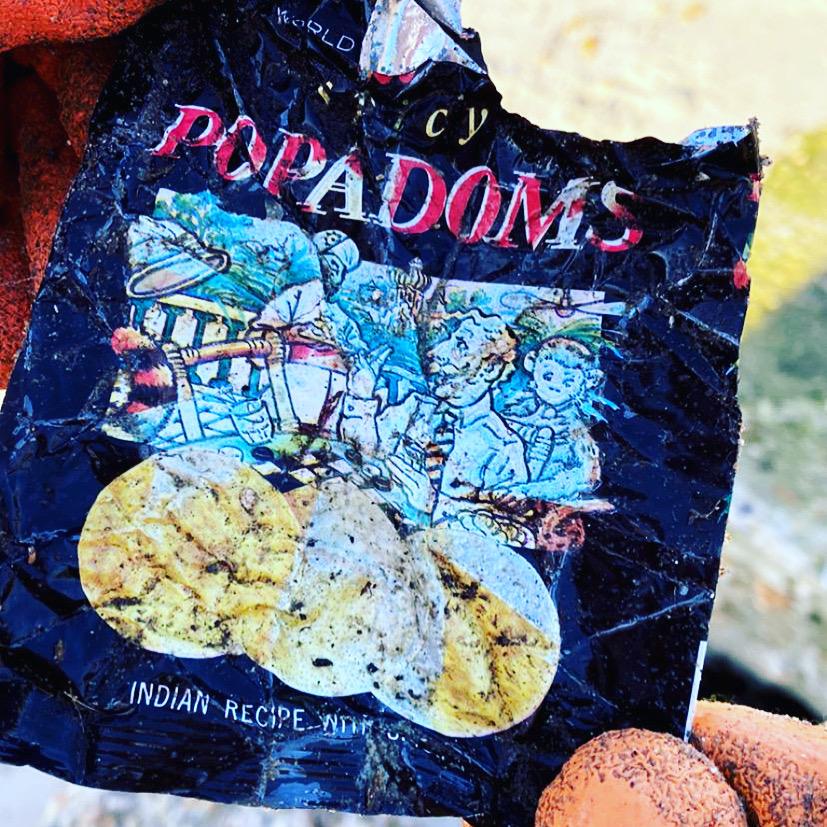 Lissie Pollard, Co-Director of the Final Straw Solent, was shocked by the amount thrown up by the storms. "It really illustrates just how much plastic waste is floating around in our local seas all the time. The amount deposited here will be just a fraction of what is still out there.
"Many people seem to think that plastic pollution is a problem that affects 'other' countries, but we can see right here that it is an issue for the UK as well as abroad. We desperately need to act now to stop the amount of waste entering our seas, whether through littering, mishandling or through the manufacturing chain. The volunteers here today are doing a fantastic job, we are so grateful for their help"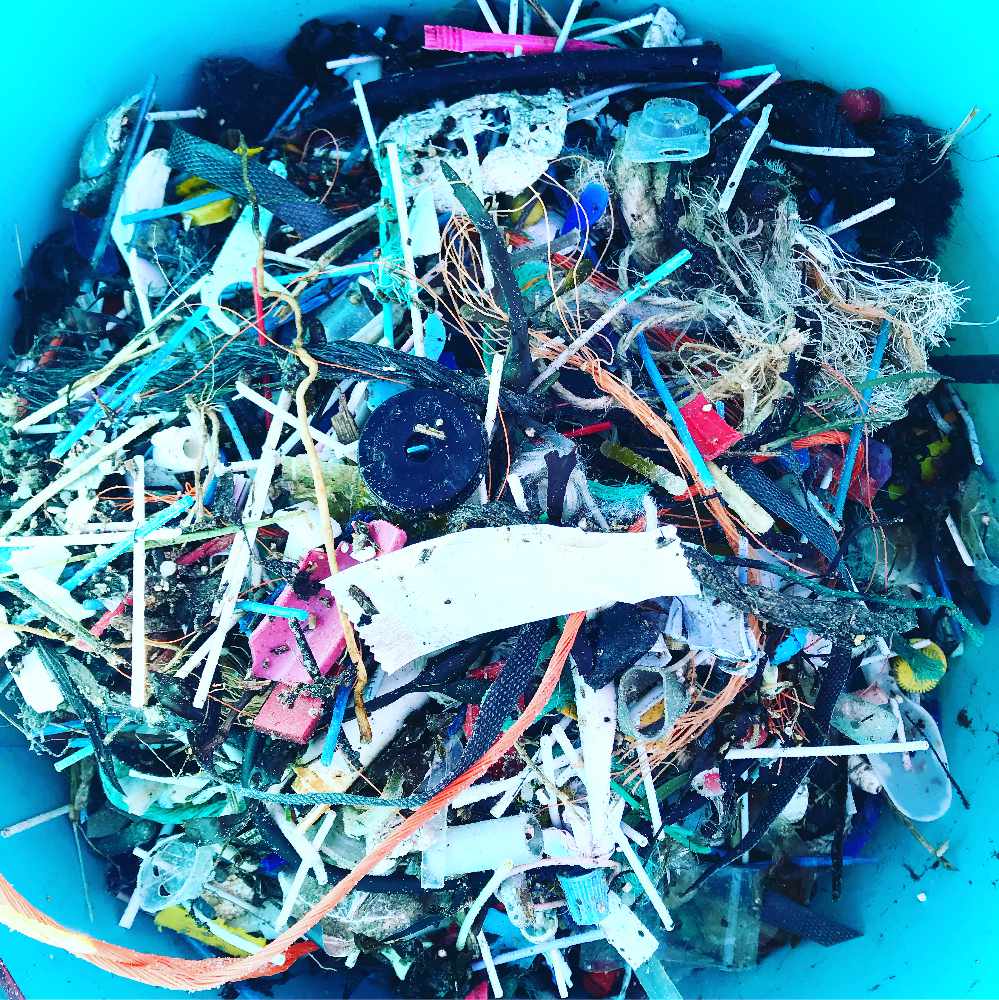 Around 40 volunteers came along to help clear a section of coastline on the south west point of Hayling Island, an area popular with tourists. The teams were shocked but not surprised by what they found. Nearly 40 bags of rubbish were collected, filled with a mixture of large items and thousands of pieces of broken plastic. Items found, other than old crisp and snack packets, included thousands of plastic stemmed cotton but sticks (which are often flushed down the loo), plastic tampon applicators, straws, fishing line and fragments of rope, plastic bottles, toys, and hundreds of plastic cable ties.
The team at the Final Straw Solent run regular beach cleans along the Solent region and welcome everyone to come and join them. They will be coming back to clean up more at Hayling Island over the coming weeks.
Bianca joined Mason Jordan on Portsmouth Breakfast on Wednesday 22nd January to discuss the discovery...