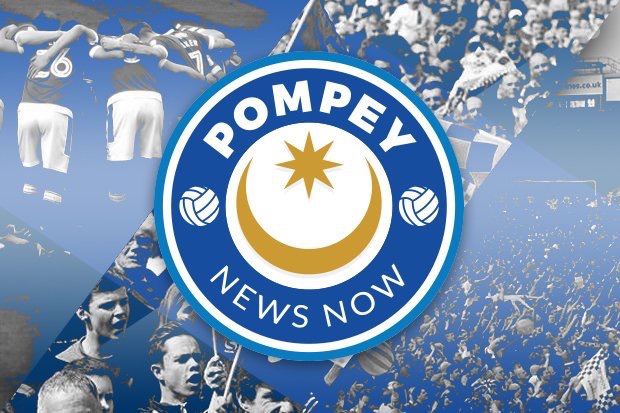 Pompey News Now's social media accounts were suspended on Monday.
A fan-run account, Pompey News Now, was suspended on Twitter due to a "copyright infringement"
Pompey News Now regularly shares content and information about all things Pompey related; be it hyping up for match day, sharing information about Express FM's Football Hour, or videos from the club.
On Monday however, both their Twitter and Instagram account activity were halted due to sharing of EFL video content. Since they have lodged an appeal to Twitter to get this suspension revoked and are still awaiting a response. The Instagram account was quickly put back up, but the Twitter account has been suspended for much of the week
In a statement made on Tuesday, Pompey News Now said "We claim no ownership of any EFL video content, our intentions aren't malicious, are of 'fair-use' and ultimately help promote Pompey and the EFL.
"We generate no revenue, nor make any profit from sharing any material or links to articles. We do it for the love of football and Pompey – from Academy, Ladies, Reserves and 1st Team. In addition, we help promote our local non-league clubs, from Havant & Waterlooville, Bognor Regis Town, Gosport Borough, Moneyfields, all the way through to Sussex, Wessex and Hampshire leagues."
This morning [Thursday], the twitter account @PompeyNewsNow was reinstated. They thanked everyone for getting involved and supporting them using the hastag #Release PNN and said this earlier today "We acknowledge that the EFL have every legal right to protect their copyright, however we felt that their actions were draconian and unnecessary in this case for the reasons stated previously."
Fans supported the account whilst it was down with the hashtag #ReleasePNN
Some opted to attack the EFL's ethics
This from @SC1PFC sums it up perfectly @EFL are out of touch with fans and not fit for purpose. #RELEASEPNN pic.twitter.com/ZkcqUSs3uz

— Bob Beech (@bobbeech) February 6, 2018
We should all just nominate the guy who runs the PNN account... #ReleasePNN https://t.co/FhIX0RmAMS

— Chris Lewis (@ChrisTheLewis) February 6, 2018
Some made the humour approach
#RELEASEPNN pic.twitter.com/0Pg6uHpmXl

— Darren Crisp (@pastyman72) February 6, 2018
Even Express FM's Niall McCaughan got involved in backing the fan account
@PompeyNewsNow always a great supporter of the show and of @ExpressFM #ReleasePNN

— Niall McCaughan (@niallpfc) February 6, 2018
This news article has been edited as the story developed. Last edited 7:40 on Thursday 8th February.